I warned you they would be plentiful this month. Here is another. This one is for my co worker who turned 60 last week and will be celebrated on Wednesday. I hope she likes it! I loved Kazan's sketch # 50 over at 2Sketches4You (well, ok, I always do… lol).
Some yummy Prima stuff. Mmmmm.
And a little reminder!!! Today is the first day of the week long Spring Challenge Blog Hop!!! It's super fun and loads of prizes to be won!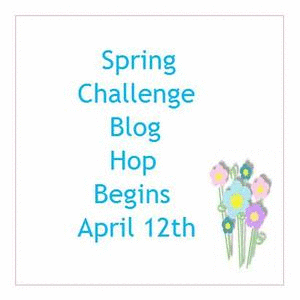 Info and where to start can be found on the 365 cards blog! And there you will also find Pam and part of the DT go berserk with special coffee and a white space challenge. Being part of this DT is an adventure… LOL!
See you around!
Tesa